1on1 M.A.P. Mentorship
Are you an online coach who is looking to generate more revenue, streamline your systems and improve your work/ life balance?
Work with Paul Oneid
My clients are coaches and fitness professionals that want to scale their businesses, boost their impact, get more clients, streamline their systems and improve their work life balance.
They all want to help people and make more money with their passion without increasing their workload.  They are looking for the additional skills, tools and push to get to the next level of growth in their business and life.
After 15 years of coaching -  working with close to 5000 athletes in strength and conditioning and/or nutrition - I've not only learned what it takes to succeed in the as a coach in this industry, but also how to grow a profitable and life-altering coaching business.
The strategies you'll learn and implement have worked for me, my 1-on-1 clients and many of my peers in the industry.
________________________________________________
My clients work directly with me in a private "One-On-One" coaching, mentoring and support environment. 
We work together to address your pain points, eliminate barriers and help you build a scalable, sustainable and successful business.
Schedule a free consult call with me
In this consult call, I'll review your coaching business goals, help you identify the pain points and barriers that are preventing you from reaching them.  Together, we'll map out the strategy needed to level up your business. 
This call helps me identify what you and your business truly need and whether I may be able to help you. From there, we'll know how to address your coaching business needs and assess what steps are needed to continue to grow. 
________________________________________________
What's Next?
Step 1 - Apply!
Click the link below to fill out the application form to apply. This will give me some background information on you, your approach, and your goals and ensure we're the best possible fit.
Step 2 - Let's Talk it Out
I'll follow up via e-mail to book a brief complimentary coaching call. We'll dig deeper into your business and outline a strategy. If I feel I can help you I may extend an invitation to become a private client.
Step 3 - Crushing Your Business Goals
If we're a good fit, we'll get started knocking down barriers right away and getting you closer to your goals step by step.
________________________________________________
As an added BONUS!
As a 1on1 Mentorship client, you'll receive a number of added perks.  These include:
Exclusive access to Paul's Group Mentorship weekly call where you can share ideas and collaborate with like-minded coaches in multiple areas of health, wellness and performance.

Access to a Private Mentorship Discord Channel to keep the conversation going.

Access to a Private Mentorship Shared Drive full of added resources, templates and worksheets to move your business forward.

FREE access to www.coachescorneru.com, Paul's online continuing education platform. A $360.00 USD value.

FREE access to the Coaches Corner University Certification Course. A $500.00 USD value.
________________________________________________
What do my clients think?
Conquering limiting beliefs so you can make more money.
"My profits ha
ve increased substantially.  I have more free time.  I have structure.  I have less stress than I've ever had being self-employed. Paul took the time to get to know my business in depth with a collaborative feel and nurtured the vision for where I want to go to be higher than I would have set for myself, unrooted previously fixed/self limiting ideas, and supported my weak points while leveraging my strengths.  The net effect has been transformative - I'm running an entirely different business. "
- Dr. Dani Lamartina, DPT, IFBB Pro, Elite Powerlifter, Head Coach at Merge Performance
Professional growth and development.
"I have gone from a trainee, to a personal train
er, and now to a business owner employing other personal trainers. Paul's mentorship was crucial in that transformation. Learning relationship building, developing rapport and most crucially coaching the athlete in front of you was fundamental in my development as a health and fitness professional. I would strongly recommend mentorship under Paul for anyone looking to develop the art of coaching."
- Stuart Locke, Co-Owner and Head Coach at Kodiak Barbell, Director of Strength Sports at Pre-Script
Accelerated goal timelines - 5 years to 18 months!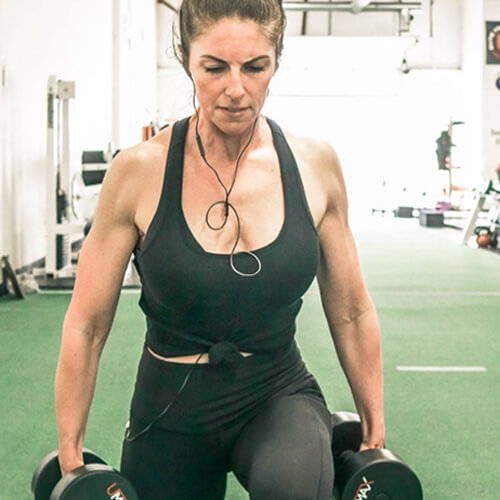 "Paul's support & guidance has helped me to achieve goals that I had planned years down the line in weeks to months. Words could never come close to describing the amazing knowledge & value he gives. Reaching out to Paul was THE BEST decision I made."
- Meredith Paci, Functional Nutrition Coach at Scooby Prep